About Robert
Multitalented in all aspects of horse training, Robert is gifted in starting youngsters across multiple disciplines as well as taking the more experienced horse to achieve its maximum potential in the jumper arena.

Robert has 20+ years of competing in top show rings from the Northeast to Florida and got his start at age 13 as a working student to Joe Forest of Horton's Farm in Grantham, New Hampshire. As he aged out of the juniors and into a professional role, Robert has ridden under the tutelage of Michael Page, Norman Dello Joio, and Aaron Vale. Robert is currently the head trainer at Bannockburn Farm in Patricksburg, Indiana. At Bannockburn he brings all his talents to the training and showing program to reinforce the breeding program that owner, Allyn McCracken has spent years building.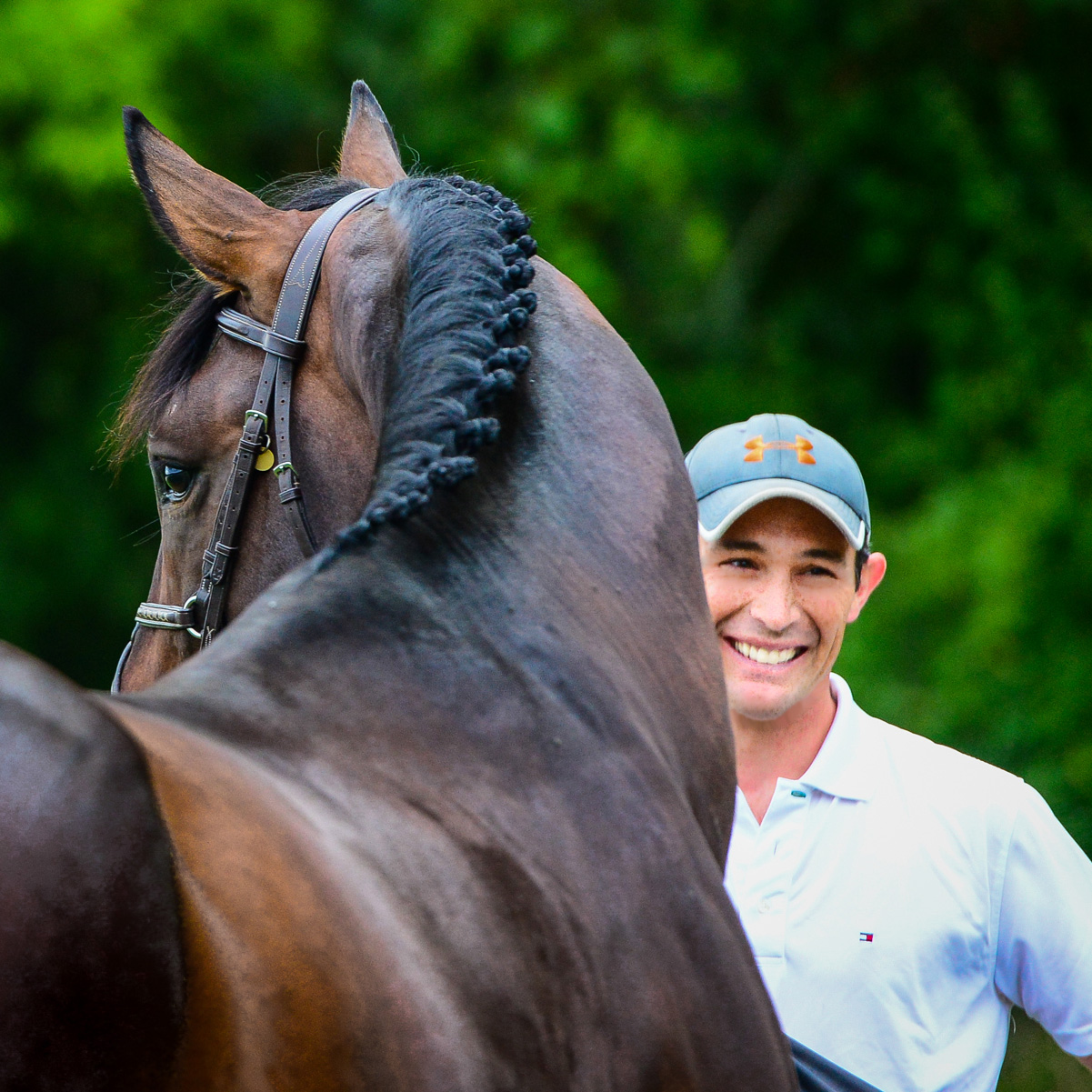 Price List 2019
2019 Rates
Training Board:

$1200/month includes: board, training or lesson 5x/week, shows (excluding splits), blanketing, mane/face trims. We feed top quality grain and hay. You provide medications, supplements, and blankets. Vet and farrier at owner's expense.

Commission rate for sale/lease - 10%. Split if between my clients.



Lessons:

Truck-in at Bannockburn Farm Lesson Rate: $60/hr. private $40/hr. semi-private

Lesson Rate at Prospect Farm in Jamestown: $60/45 min private or $80/1 hr. private.

***Clinics - I am happy to conduct clinics at your location. Please contact me for price and availability. Min. charge $600/day plus mileage***



Horse Show Rates:

Coaching - $50 per horse/day plus expense splits. You provide all of your horses care.

Show/Catch Ride - $50/day per horse

Partial Care - $30/horse per day plus coaching fees. Includes: assisting with grooming, stall cleaning, feeding, tack cleaning, bathing. I feel it is important for riders to participate in the care for their horse, however if you are unavailable we are happy to provide full care. You provide feed and bedding.

Prize Money - 10% of money won if Robert competed on your horse.

Trucking - $1.00/mile, $0.75/mile for shows.